NOVA High Threat Response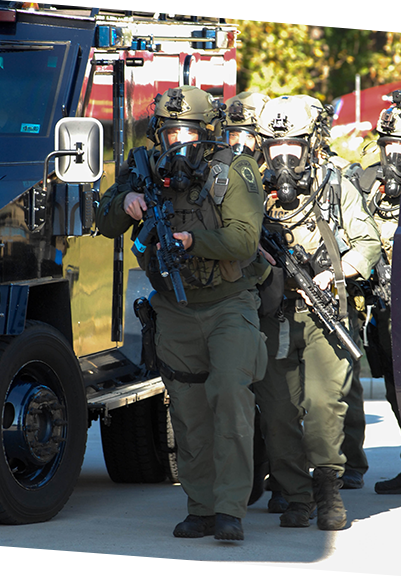 The Northern Virginia High Threat Response Committee was established in 2013, originally as the Rescue Task Force Committee, as a chartered subcommittee of the NVERS Steering Committee. The Northern Virginia High Threat Response Committee is a multi-disciplinary, multi-jurisdictional entity that serves to maximize the region's prevention of, response to, and management of atypical incidents, asymmetrical attacks, and unconventional events. This is achieved through multi-disciplinary and multijurisdictional collaboration and coordination to develop regional guidance, promote enhanced awareness, develop and execute training, and develop tactical strategies.
The High Threat Response Committee is comprised primarily of members from fire, emergency medical services (EMS), and law enforcement agencies; however, public safety answering points (PSAP), emergency management, public health, and other state and regional partners routinely participate in committee meetings. The committee meets monthly and reports directly to both the Northern Virginia Fire Chiefs Committee and Northern Virginia Police Chiefs and Sheriffs Committee.