Together, our coalition is building emergency preparedness capabilities that can't be achieved alone.
NVERS facilitates a cross-jurisdictional and multi-disciplinary approach to preparedness. This resilient partnership of public safety systems saves lives, time, and economic resources during major emergencies and disasters in Northern Virginia.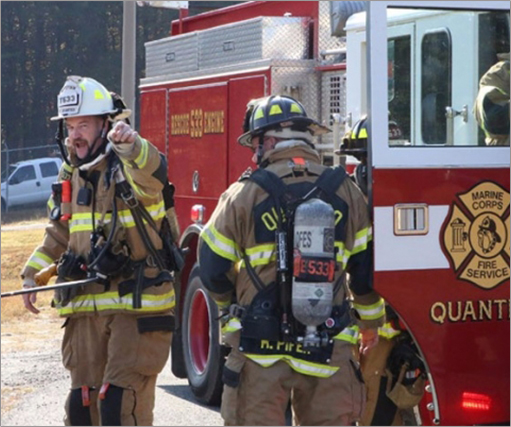 The Northern Virginia Emergency Response System
As a collaborative partnership between local governments, the Commonwealth of Virginia, and the private sector, NVERS enhances the ability of public safety agencies and partner organizations to effectively prepare for, respond to, and recover from acts of terrorism and other major emergencies. NVERS helps build emergency management and homeland security capacity to respond to these emergencies through pre-incident knowledge sharing, training and exercises, operational coordination, priority-setting, and resource acquisition.
To support the approximately 2.6 million residents across the 25 towns, cities, and counties of Northern Virginia, NVERS coordinates closely with its neighbors and partners through the Metropolitan Washington Council of Governments (COG) in the District of Columbia and Maryland. NVERS is a 501(c)(3) non-profit charitable organization.
We're Stronger Together.
Active participants in NVERS include Fire/EMS, Law Enforcement, Emergency Management, Hospitals, Public Health, Information Technology, Public Information, Transit/Transportation, Utilities, and State and Federal partners. NVERS operates as a dynamic regional organization that excels in solving common preparedness challenges
Meet our stakeholdersMeet our staffMeet Our Board of Directors
NVERS in action.
With support from NVERS:
The region operates collectively to set priorities and support preparedness, response, mitigation, and recovery activities.
Emergency plans, processes, equipment, and technology are standardized, enabling interoperability, and surge support across partner agencies.
Capable responders receive the necessary equipment and training to effectively and efficiently do their jobs.
Citizens are engaged and prepared for emergency events, increasing awareness region-wide about where to go for information and what to do in an emergency.
NVERS supports dynamic emergency preparedness efforts that include but are not limited to: coordinating training, policies, and processes across area hospitals; pharmaceutical inventory and procurement for medical surge; helping citizens with preparedness; improving regional logistics; updating operational plans, SOPs, and manuals; regional public health planning; Medical Reserve Corps training and coordination; and recovery resource planning.
Our Mission
We support regional collaboration and capacity building in all facets of emergency preparedness within Northern Virginia.
---
Our Vision
Northern Virginia is prepared to respond to all emergencies and disasters in a safe, coordinated, and collective manner.
Our Values
Dedication – we commit our focus, time, and energy into supporting a more prepared Northern Virginia.
Integrity – we hold ourselves to the highest ethical standards in our business practices and adhere to the highest moral principles and virtues of public safety and public service.
Collaboration – we must work across jurisdictional and discipline boundaries to address the collective threats facing our region.
Innovation – we commit to being proactive, to always look at how to improve NVERS, and to seek new ways to serve our stakeholders as effectively and efficiently as possible.