NOVA Fire Incident Command Boards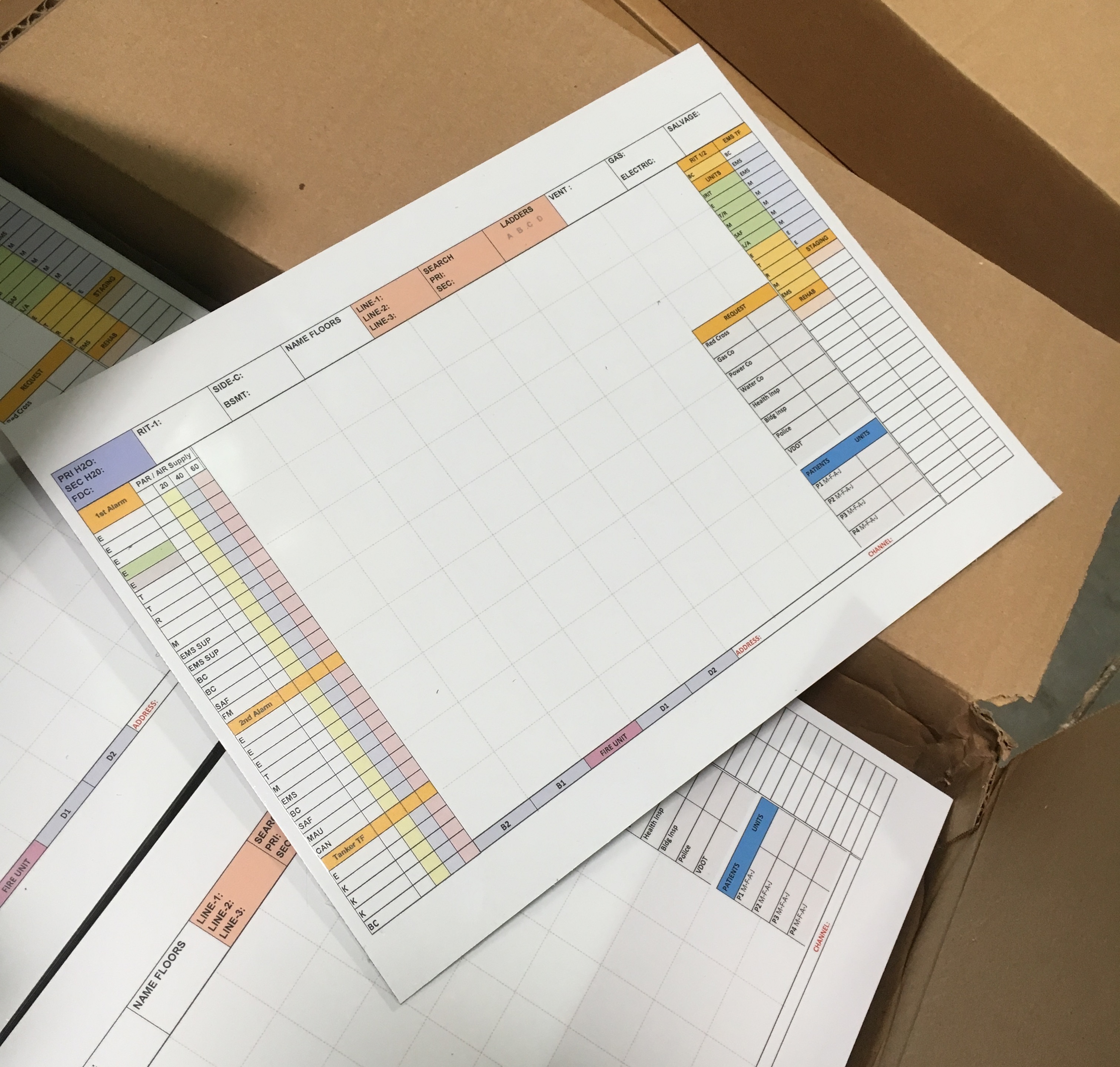 Earlier this year, the Northern Virginia Emergency Response System (NVERS) procured 644 incident command boards for Northern Virginia (NOVA) Fire & Rescue Departments. The NOVA incident command boards were distributed to 10 NOVA jurisdictions to support frontline emergency response units throughout the Northern Virginia region, including engine companies, truck companies, rescue companies, HazMat units, and technical rescue units. These command boards enable NOVA departments to track patients and resources, account for personnel involved in the incident response, document operational tasks, and incorporate benchmarks for maintaining awareness of air supply.
Incident command boards are used to track assigned functional units from 1st Alarms to 2nd Alarms as well as essential event information such as an incident address, occupancy type, Command staffing, and tactical radio channels. The incident command boards also capture Division, Branch, and Group Supervisors for the event and the unit location as an associated task. Command Boards have a section specifically for Rapid Intervention Team (RIT) information and the staging of apparatus during an active violence incident. Checkboxes located on the command board are for primary and secondary searches, exposures checked, and check-off boxes for the incident being marked under control. Incident command boards are critical during "Mayday" events when the Incident Commander has to quickly account for all crews and personnel, as well as the normal 20, 40, and 60 minute PAR checks.