NVERS SharePoint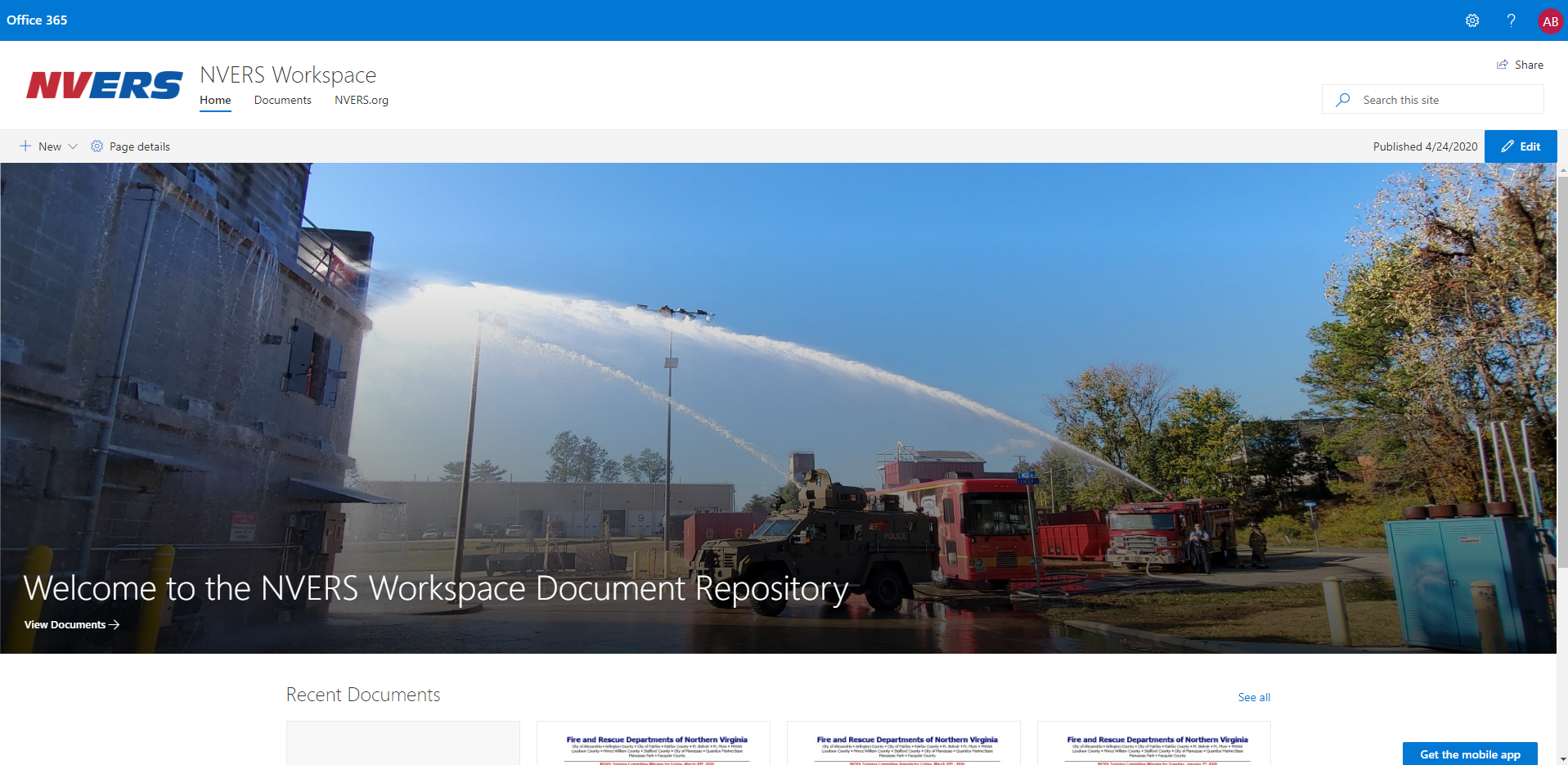 The NVERS team is pleased to announce the launch of the NVERS Workspace, a SharePoint platform for regional document sharing. Previously registered users of NVERS.org may have received notification of the site's April 29, 2020 launch date. The site may be reached by visiting https://nversworkspace.sharepoint.com/.
The NVERS Workspace features committee, working group, and special program folders; it is currently storing documents from 2020. Moving forward, the site will be leveraged as the primary document sharing platform for NVERS stakeholders; however, the NVERS.org Document Repository will be maintained in perpetuity for archival purposes. The new site affords users a more collaborative platform to share and/or contribute to regional documents.
For more information on utilizing the site, requesting access, or establishing a space for a project or group to work, please contact info@nvers.org.