Responders Exercise NOVA Silver Line Incident Coordination Tool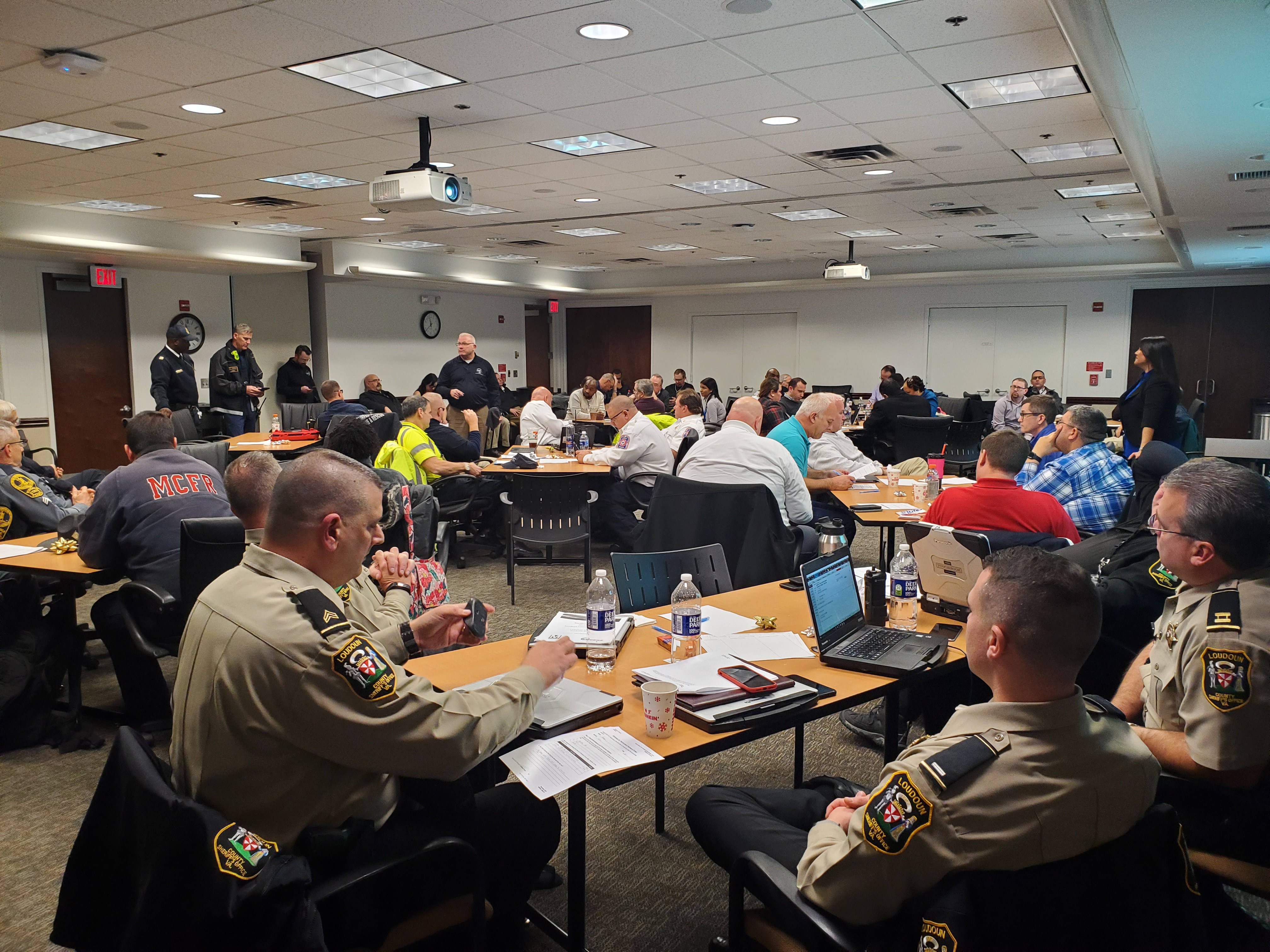 On December 11th, 2019, NVERS sponsored a tabletop exercise for first responder agencies and partner organizations to test the recently-developed Northern Virginia Silver Line Incident Coordination Tool. Over the past six months, an interdisciplinary planning team of subject matter experts from Northern Virginia collaborated with WMATA and Tidal Basin Government Consulting to refine the tool and develop a tabletop exercise to evaluate the tool's ability to enhance agency coordination across jurisdictional and discipline boundaries.
The exercise included participation by 67 attendees, representing 10 jurisdictions and 32 different departments. Participants used games and exercises to simulate real-world use of the tool on laptops, iPads, and smartphones. Participants felt the tool was useful overall and indicated they would use it in training, planning, and operations. Findings from the After-Action-Report will be used to inform updates to the tool ahead of the next phase of the project- development of first responder computer-based training and an additional exercise series.
A tool to facilitate and enhance agency coordination during incidents along the Metrorail Silver Line and Dulles Toll Road.
The Silver Line Incident Coordination Tool is an interactive, PDF-based resource designed to provide coordination guidance to command-level officers and managers when responding to an incident involving the Metrorail Silver Line, Dulles Toll Road, and/or the Dulles International Airport Access Highway (DIAAH). Incidents along this heavily-traveled transportation corridor pose unique challenges for first responders due to limited access points and the number of agencies requiring response coordination. The tool is not intended to replace any existing response plans, nor is it a tactical plan – it is a resource to foster and enhance coordination during response and recovery operations. This tool will help first responders and transit agencies operate more effectively and efficiently during incidents along the Metrorail Silver Line by identifying:
Ingress/egress routes along the Silver Line, Dulles Toll Road, and Dulles International Airport Access Highway
Primary and secondary staging areas for emergency vehicles and personnel
Command considerations and process flow charts
Jurisdictional boundaries
Agency contact information